Everyone knows Google is offering numerous and paid Google certification courses and Google career certificates through its very own learning platforms (and through some third-party providers too).
The tech giant's objective is to help people be ready with skills that can help them with their careers in the tech industry.
This post will help people learn which are the best certifications from Google and which Google certification program is worth their time.
Experts across various industries have examined the best certifications and will help people decide which one to undertake and pursue.
What to understand about Google certification
Each certification provided by Google is a completely online certification. This indicates that courses can be completed without the need to attend a classroom session in person. The courses offered by the tech giant are designed and built by its dedicated team of experienced professionals. Some of them are delivered by Google's very own online training platforms namely:
The Skillshop.

Digital Garage.

Grow with Google.
Other certifications are provided by external providers on online learning. 
Categories of Google's certifications
Here are three main categories of Google's certifications:
Google Career Certifications:

They are professional certifications (such as

Google career certificates

). They are relevant to fields like Data Analytics, IT support, Project Management, UX Design and Android App Development. They are paid career certifications and are delivered by Coursera. They are indeed friendly on the

B2B marketing budget

any company has set.
Google Digital Marketing Certifications:

These certifications are free. They are delivered through the Google Digital Garage. The courses here cover a wide range of topics especially social media marketing, online marketing, cloud training, machine learning courses etc.
Google Product Certifications: These certifications are free training courses related to Google's very own product line. The most popular ones are Google Ads certifications along with Google Analytics. Moreover, courses and certifications in this category are delivered by the one and only Google Skillshop.
Top free certifications of Google
Here are the top free certifications of Google worth pursuing:
Digital Marketing Certification.

Ads Search Certification.

Shopping Ads Certification.

Analytics Individual Certification.

Ads Display Certification.
Google digital marketing certification
This ranks among the most popular courses and Google certification programs. The Fundamentals of Digital Marketing is a well-known digital marketing certification. It is a free course which includes 26 modules created by Google's experienced trainers.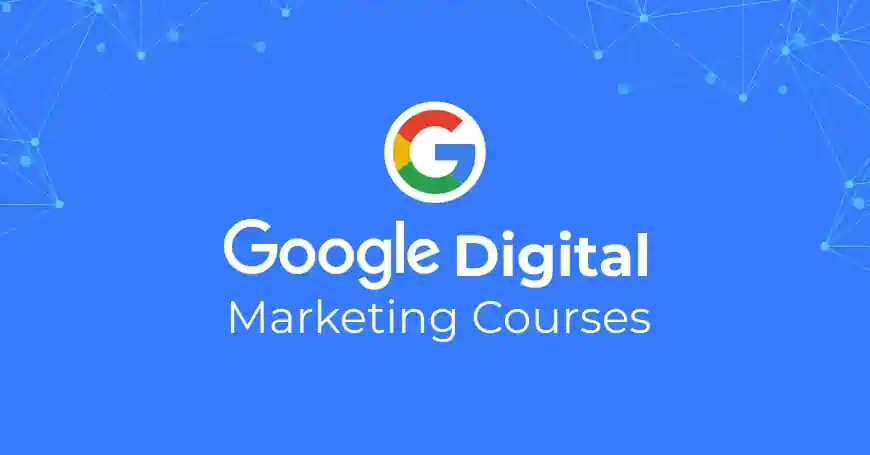 Once the course is completed, learners take an exam and earn the needed digital marketing certification (making it one of the best Google career certificates). Moreover IABE Europe and the Open University accredited this certification. Hence, it is undoubtedly the de facto digital marketing certification from  Google.
Google ads search certification
Google Ads Search is a popular PPC platform once known as Google Adwords. This certification helps educate marketers on how they can utilize all features loaded in Google Ads. The tech giant has made numerous Google Ads certification courses which are delivered by google Skillshop without the need to pay a single cent for it.  
Those who wish to become Google ads certified, they must pass a 50-question multiple-choice test exam and that too with a score of 80% and more. Being a worthwhile Google certification program, the exams are taken through Google Skillshop.
Google shopping ads certification
Those who are desirous of starting a career in eCommerce or wish to acquire the needed skills to promote their own products on Google, they can go for Google Shopping Ads Certification. The advantage of this Google certification is that it will teach users how to design, set up and optimize shopping campaigns on Google.
Professionals will learn by adding the product catalog to Google's merchant center. This will help get their products to be visible in Google search. They can also use them in various kinds of campaigns, such as shopping and retargeting campaigns.
Google Analytics individual certification
One of the hands-on skills each digital marketing professional should have is about using Google Analytics. it is the most popular website analytics platform. Also, getting the Google Analytics Certification proves that digital marketers have the needed competency in using analytics.
Being a worthwhile Google certification, Google Analytics certification helps learners understand the most popular website analytics platform. Moreover, Getting the certification for Google Analytics helps professionals take a step up in their digital marketing careers.
Those who enroll in this free Google certification program will get to learn about both the basic and advanced features plus concepts of Google adwords. By the end of the course, they will be able to use various reports for analysis and interpretation of the way users find a website and interact with it in all manners.
The total time needed for completion of this Google certification course is just two hours. Those who wish to get certified must pass the Google Analytics exams with a score of 80 percent and above. The testing exam consists of 70 multiple choice questions.
Google display ads certification
Another Google certification worth the recognition is the Google Ads Display Certification. Offered by Google Skillshop, it is free and no learner needs to pay a cent for it. Google display ads are worthwhile for brand awareness as well as retargeting. Moreover this course will teach learners how they can boost the return on investment from their paid campaigns.
Approximately two hours are needed to complete this course. Those who wish to be certified in this need to pass its assessment with a score of at least 80 Percent.
Conclusion
These free certification courses are among the best Google career certificates any digital marketer can undertake today. Moreover, Google has taken keen interest in not only helping digital marketers and professionals in the digital marketing realm to move forward but also to improve their skills in the best possible manner.
Moreover, each Google certification program whether paid or free is crafted meticulously keeping in mind the latest market dynamics. Google always feels delighted whenever someone clears its certification courses. The tech giant hopes it has fostered an environment of positive change in today's dynamic environment.
Moreover, the company is also aiming to host event marketing whenever it releases a new certification, whether free or paid. The tech giant is sincere in helping everyone improve their skills in the realm of technology.