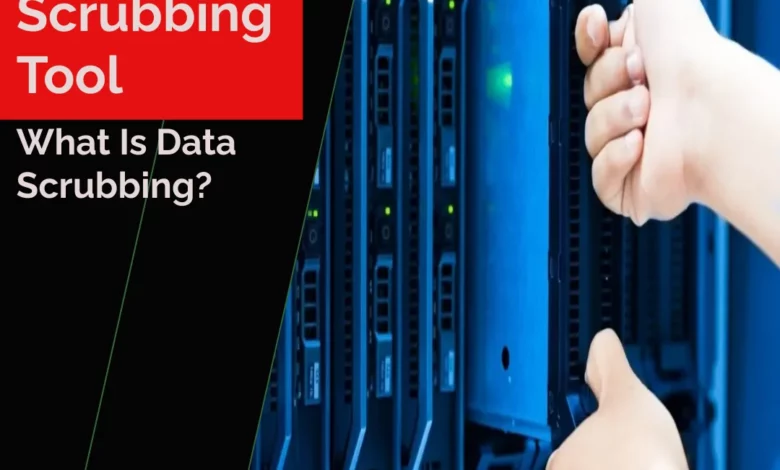 Tech
Data Scrubbing Tool: What Is Data Scrubbing?
In all honesty, nothing is flawless. It should never come as any sort of surprise. Human error, inconsistencies, redundancies, spelling errors, lack of sufficient information, etc. affect digital data in the same way everything else in life is affected. Databases today house a lot of our lives and work. Hence it is more critical than ever to make sure data is as accurate as it can be to the best extent.
Now is a good time to learn about data scrubbing and the tools for scrubbing it nicely. Understanding the difference between data cleansing and data scrubbing is also key.
What is Data Scrubbing? – an overview
Technology experts define data scrubbing as the procedure of either changing or removing incomplete, error-strewn data which is also formatted badly. It also refers to data that repeats in a database. This technique can help raise the consistency, degree of correctness, and dependability of data available.
Suppose an individual is conducting household chores. Their significant other asked them to wipe the floor clean so they used a mop. In case of just cleaning the floor, a broom is applicable as it sweeps the floor clean.
On the other hand, if they were given the order to scrub the floor, they would be down on their hands and knees using a scrubbing brush and a bucket of warm water mixed with soap/cleaning liquid. The work that is put in requires a lot of effort.
In short, the term scrub means a more thorough cleaning which is also well-suited to the realm of data management.
Read more : Remove Japanese Keyword Hack Attack On A Website
Understanding data cleansing and whether or not it is the same as data scrubbing
Some industry professionals alternatively refer data cleansing as data cleaning. It involves a little less effort in cleaning data which involves either updating or removing obsolete, corrupt, redundant, poorly structured, or inconsistent data.
The ones working on cleaning data are data specialists who are in charge of the actual cleaning. Checking the database and making the needed adjustments (plus changes) are also carried out. It is at the same time they also enter data accurately via best practices. Here are some things to understand when it comes to data cleansing and scrubbing:
Monitoring and recording all errors in the database 
Data experts must first identify, and then categorize the places where most of these errors occur.
Making a new set of guidelines and rules
Before companies go for cleaning any kind of data, they must ensure they have a set of proper and consistent standards and protocols. This can help them in the comparison of data. In case the standards are not up to date, and are still there; then it's no use to find errors in the data.
Validating information
Acquiring data tools that help companies clean their data in real-time situations helps ensure proper accuracy. Such validation indicates initiation of the data scrubbing process.
Scrubbing duplicate data from the database
Tech teams utilize data-scrubbing software and tools. They look for redundant information to remove. This is common when users need to merge and integrate two databases together.
Getting the data and information analyzed
Teams should double-check the cleaned and scrubbed data complies with all applicable standards. If there are any additional requirements and practices, they must be followed too. A third-party data verification tool if the notion is possible.
For what reason should companies use data scrubbing?
This can go without mentioning that each company and individual must not only provide but also have clean data. Specific industries and companies need to prioritize data cleansing on the other hand. Their role in our lives is critical.
Data scrubbing is a job of top priority in companies and industries that are data intensive. Banking, Financial services, insurance, retail, and telecommunications industries handle tons of data each month. It is not a surprise as companies there scrub data periodically.
Here are some common causes of database errors:
Human error in manual data entry.

Databases getting mixed up.

Data standards are neither specific to a company nor to an industry.

Old legacy systems holding onto irrelevant data.
Read more: How to activate Spectrum mobile and SIM
Top-notch data scrubbing tools
Here are some of the best data-scrubbing tools recommended by experts:
Winpure
Winpure is among the most popular data scrubbing programs available. For a software in its price range, it sure does clean a large amount of data nicely. Moreover, it removes duplicates and can both duplicate and standardize data.
No file is stranger to this software. It can deal with data from spreadsheets, CRMs, databases and the like. It is also compatible to the following databases:
Access.

Dbase.

SQL Server.
Here are some of its capabilities:
Advanced data purification protocols.

High-speed data scrubbing.

Versions are available in multiple languages.
OpenRefine
OpenRefine is an open-source software. Formerly known as Google Refine, it helps in cleaning, maintaining, and changing data. The software can manage a monumental amount of data. OpenRefine is free of cost and also provides a set of editing tools allowing filtering and renaming.
It even helps professionals add certain aspects to data. Those who are facing tight budgets and need data scrubbing software can certainly go for OpenRefine.
Cloudingo
Salesforce users can certainly make use of Cloudingo. It is a service that can conduct any data scrubbing task possible, like deduplication, data migration, and the like. The system can handle multiple-sized enterprises and can easily detect issues in data plus human errors. It uses REST and SOAP frameworks. Support for application programming interfaces (APIs) is present.
Data Ladder
Data Ladder is a popular data scrubbing software. The software has the best speed and accuracy in the market. Data Ladder features a simple user interface (UI) and has everything needed for matching, cleaning, and removing duplications from data. it even has a set of top-notch algorithms that help detect difficulties in messy, phonetic, and shortened data.
Conclusion
Data scrubbing is an intense activity. It once required a lot of resources to perform cleanups but now the software has become so improved that there is no need to be resource intensive. But care needs to be practiced. Reason is that data scrubbing is a job which needs to be done carefully.