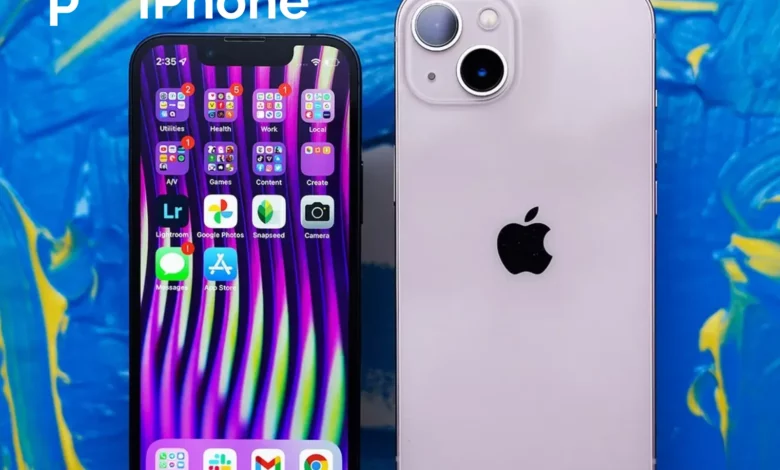 Tech
Top User Friendly Video Editing Apps For IPhone
Free Video Editing Apps For IPhone
An advantage of Video Editing Apps For IPhone is that they help edit footage on mobile devices whenever users are on the go. They are basically simple versions of full-fledged software giving users ease of use. They are partially stripped down but are quite handy to use. Whether it's for leisure or use by professionals, these apps are really very good.
How to edit videos on iPhone? 
Users can use the Photos app on their beloved iPhones. It helps them change their video's length. Yes, it is the defect iPhone video editor. They can also slow it down directly from that and from other Apple devices.
Read more: IPhone : 6 Tips To Always Make A Perfect Selfie With Your iPhone
Trimming the video
Long videos can be trimmed so they can be sent via messages easily. Users also like to share small segments with their loved ones. The photos app is helpful in this regard. Here is how they can do it.
Opening the app and choosing the video to edit.

Use the edit option to open the mode.

Moving sliders on both sides of the video's timeline to change the times for beginning and ending.

The play button can be used for preview.

After the desired trimming is achieved, users can tap on done and then save the video either in the existing one or as a new clip.
A small catch though. The save video option only saves the video's trimmed version. The save as new clip option is better. It keeps both the original version and creates an additional trimmed version too.
Undoing a video trim
Users can open the trimmed video on their iPhone and then tap on edit. They can tap on revert and then tap on the revert option to the original.
Read more: Which GeForce Graphic Cards should you buy for 2021?
Adding a filter to the videos (and rotating them)
After users have recorded their video, they should open it in the photos app. They should then tap on Edit. They can also rotate it, add a filter to it, and adjust its look too. In case changes aren't desirable, they can revert them by tapping on cancel.
List of best free video editing apps for iPhone 
Experts have tested a lot of iOS-based Video Editing Apps For IPhone suitable for the iPhone. Some of them are suitable for quick tweaks and for causal users too. Some of them are worth using on both Android and iOS. 
The factors on which the apps will be compared are ease of use, speed, and functionality. Other factors will be given due consideration too. These apps are suitable for use on both smartphones and tablets.
Some of these apps allow users to move clips between both computers and mobile devices seamlessly. It is now time to explore some of the best free video editing app for iPhone:
Snapseed
Snapseed is known to be among the top-notch Video Editing Apps For IPhone. Blessed with multiple adjustment tools, they can be used manually and automatically. The app allows selective editing. This is made possible due to its masking tool and advanced editing tools like curves and healing.
Numerous one-click solutions are present. They allow users to easily change the looks of their pictures from color to black & white, and vice versa. They can even export the videos with ease.
Adobe Lightroom
The mobile version of Adobe Lightroom is a portable version of the Mac and Windows PC. It has all the needed tools. Users can sync their presets, images, and the like. This can only be made possible if users have a paid subscription to Adobe as the desktop one is paid.
But the free mobile version is quite a robust one. It has a lot of features that allow capturing, organizing, sharing, editing, and more. It helps improve photo quality nicely. Subscription to any of its photo plans helps edited photos get saved to the cloud easily.
The full version of Adobe Lightroom provides users with selective edits, geometry tools, and the healing brush. This is one of the Video Editing Apps For IPhone having a degree of professional touch as it works well on the iPhone. It also works quite well with other Adobe apps in the ecosystem of the Creative Cloud.
Pixelmator photo
Pixelmator Photo is a very good photo editing app. It supports raw image formats from more than 600 cameras. It has a photo browser in it which has a pleasant filmstrip-like design. It even works in sync with the native library of iPhone from the photos app.
Apart from being a top-notch photo editing app and Video Editing Apps For IPhone , it is also a top-class picture manager. It has an ML Enhance feature which uses smart auto adjustment. That feature allows quick edits. Users can later fine-tune the image. They can also do anything on their own through the photo editing tools.
Its denoise tool is a machine-learning tool. It helps reduce noise and image-compression artifacts automatically. It has more than 30 color adjustments and nine unique preset groups. It helps add a creative touch to the images.
Read more: Top 5 Free PaaS Platforms in 2022
Adobe Photoshop Express
Photoshop Express was only available for iPhone Photography in the Adobe product line. It also included Adobe Photoshop Fix and Mix apps as well.
Recently Adobe decided to merge all three photo-editing apps to create a more robust version of Photoshop Express. Though the other two aren't in Apple's app store anymore, they can however be used easily.
Among the many adjustments that can be made for editing pictures is selecting multiple images to apply selective edits. Cutouts can also be made. Images can also be blurred and noise can be removed. Perspective corrections can be made. Makeup transfer is also easy.
Adobe Photoshop Express allows users to make use of top-class professional editing tools. It also has hip features for users' respective social feeds. They can redo facial features to make a perfect portrait. Faces can also be cartooned.
Adobe Photoshop Express is a top-notch photo editing app for the iPhone. Other apps from the creative cloud can work together with it.
Conclusion
The apps mentioned here are top-class. They work best on the iPhone and are also verified to never disappoint by experts in photo editing. Apart from professionals, normal uses can also use them nicely.