Etsy was launched in 2005, and became a renowned name for purchasing and selling handcrafted items, which are one of a kind, and that too from a wide array of crafters. However, over the past few years, Etsy's reputation has hit rock bottom. A lot of people dealing in handcrafted goods are looking for Etsy Alternatives.
To start with, buyers have observed a sudden influx of mass-market goods that are not handmade. Rather, they are generic knockoffs that do not last long and are aesthetically unpleasant too. This is another reason that both buyers and sellers are looking for a worthwhile Etsy alternative.
Also, sellers have reported their own grievances and discontent due to a rising number of manufactured goods and rising expenses. The company announced raising seller transaction fees from 5 to 6.5 percent at the beginning of April. That might be the last nail in its PRs casket.
As a consequence, a considerable number of Etsy sellers planned to go on strike in the mid of April. They even called for boycotting the site by taking the support of disaffected buyers. At the same time, a lot of those sellers wondered whether or not there is an alternate channel for selling their products as Etsy has become quite complex.
In all honesty, it isn't easy especially if the vendors are scale businesses working hard to get their handmade products be recognized in a tough and competent market. Etsy competitors are now raising their stakes, and are ahead in the race to peg back Etsy.
Alternatives to Etsy that can help both buyers and sellers alike
Selling via Etsy solved the problem for a lot of crafters and sellers. It was that worthwhile single source where people could easily find crafted items in an instant. The sales page was simple as it provided a unique way for interaction between customers and retail services. Even all the transactions took place through the platform too giving both sellers and buyers additional privacy.
Now, keeping Etsy's recent issues and problematic practices in consideration, it is time we take a look at the best alternatives to Etsy for both buyers and sellers alike:
Shopify
Shopify can be colloquially referred to as the Etsy of dropshipping, but the former is more unique than the latter. The platform has more than a million users, and can easily be considered as one of the most trustworthy alternatives to Etsy for entrepreneurs wishing to make their brand experience from ground zero.
This might sound a bit daunting to those who do not have experience in web design and development, but that isn't an issue. How come? Simple; Shopify has a broad range of pre-designed themes for entrepreneurs to choose from. All that is needed is for them to upload their custom images and text, customize the user experience (UX) and the store is ready to take off.
One fact needs to be understood;  a major difference exists between Etsy and Shopify. In the former, users were able to tap into a marketplace filled with buyers. In the latter, users will need to work hard to build both the traffic and customer base. This indicates that more efforts are needed for carrying out online marketing.
Then again the wide range of tools in Shopify help entrepreneurs promote their business. Thus, another reason why it is among the best Etsy alternatives present. In terms of pricing, its eCommerce plans start at USD$ 29 per month with transaction fees charged separately.
Big Cartel
Big Cartel allows sellers and entrepreneurs alike to make an independent online store and use their own created branding. The developers have customized resources to help facilitate crafters, entrepreneurs and artists alike in selling handmade goods with ease. Hence, it is ranked as a very good Etsy alternative.
Big Cartel offers templates which both entrepreneurs and users alike can customize to match their brand image. There is also a sophisticated tool for sales tax which reduces administrative duties for store owners. Moreover, the platform has a wide array of marketing apps to help promote the business. 
Yet, Big Cartel is primarily a platform for eCommerce and lacks the customer base Etsy has. This indicates that entrepreneurs using this platform need to make their own audience and retain customers on their own too. 
Those who already have a following of dedicated customers, they can work easily using this platform. This is another one of those reasons Big Cartel is among the top-notch alternatives to Etsy.
In terms of pricing, it is free for a maximum of five products. Plans start at USD$ 9.99 for up to 50 products.
eWorldTrade
eWorldTrade is the world's largest and most reliable B2B e-commerce marketplace. It is a place where people can trade with confidence and grow their business. It is developed to make global trade easy by providing all the necessary functionalities to the buyers and sellers.
They have catered to above 500,00 registered users and have expanded their database for manufacturers and suppliers. eWorldTrade has integrated a chat box that operates 24/7 from where consumers can also take a free quote. It is a cost-effective platform with a reliable fee structure.  They have an easy system to start and carry out business transactions.
To join eWorldTrade, sign up and join the page. The sellers can also talk to the representatives to prove the existence, manufacturing process, prices, and location to operate and become a trusted supplier. They have integrated the online multiple payment methods to make a hassle-free business transaction.
One of their identifying and significant features is a secure trading channel verified independently by third parties to assure authenticity. The feature helps to search for a reliable and frequent supplier with required products.
eWorldTrade has integrated a list of suppliers and manufacturers that helps consumers to search for the products effortlessly.
Squarespace
Squarespoace is another Etsy alternative sellers and entrepreneurs can use with ease. The presence of stunning templates make it easy to help the store stand out online. It is also mobile optimized. Moreover, the platform's strong inventory system and built-in marketing tools are helpful in attracting customers.
The platform also allows users to import their Etsy storefront thus allowing them to keep their product URLs and items in the process. This has made Squarespace among well-known user-friendly alternatives to Etsy, especially for those looking to be independent in selling handcrafted goods.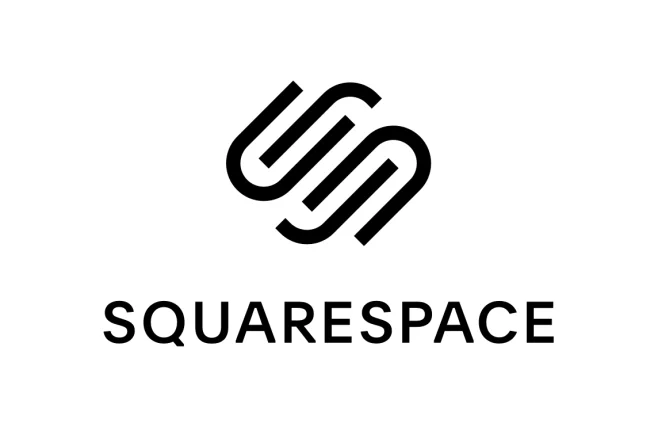 However, Squarespace requires a lot of time and patience in setting up. 
Etsy was a quick platform allowing users to start selling after creating a shop, in less than an hour. Hence, entrepreneurs and budding business people can invest in outsourced web design to speed up creation. Then again, they should have a budget for it.
In terms of pricing, the eCommerce plan starts at around USD$ 18 per month plus the transaction fees.
Wix
A drag and drop website creation platform, Wix also possesses user-friendly templates and eCommerce capabilities. They make it easy selling handmade custom goods online. The platform (ranked among the best Etsy alternatives) allows store owners to track orders, set the tax rate as well as the shipping rules for various locations, offer promotional coupons and accept payments from both PayPal and credit card.
The website building tool offers an integration for Etsy to help sellers keep their product listings. Yet, reviews and ratings have been highlighting an array of issues. They range from technical difficulties to slow loading times. 
If sellers do not have an already existing Etsy account, they do not need to worry because they won't need to carry out any migration. This is the core reason Wix is among those Etsy competitors that have a real time edge over it.
Yet, it may not be the best choice for those willing to sell a large volume of products. Wix can only add a maximum of 100 pages to the website. Also, a lack of integration for channels like TikTok further impacts its rating.
Its eCommerce plans begin at USD$ 17 per month plus additional fees for transactions.
Zibbet
THose who would like to sell products across multiple marketplaces, Zibbet is one of the best platforms (and a worthwhile Etsy alternative) for them to connect with the market once the stores are functioning. The platform is sort of a sales channel aggregator. It helps store owners import products from their existing marketplace accounts, especially from Etsy, Facebook and Instagram.
Once store owners have connected all their sales channels, their Zibbet account can manage them with ease. It helps optimize costs as it not only connects multiple channels together but also syncs inventory and publishes listings to them with a single update. 
Another reason why Zibbet is in the league of exceptional Etsy competitors is that It removes repetitiveness and redundancy.
In terms of pricing, it starts from USD$ 5 per month, per each sales channel once connected.
Amazon Handmade
Amazon Handmade can be said to be developed as a direct Etsy competitors and is ranked among the best Etsy alternatives. Its parent company Amazon boasts it as a seller community which is only artisan only by nature. The platform has one of the largest audiences of shoppers looking for custom made artistic artisanal products.
Ranging from accessories to personal care, pet supplies and the like, Amazon Handmade is a booming marketplace for creative people to grow their businesses. It should be noted that digital and downloadable products are not supported on this platform yet. 
Here are some important detailsS worth understanding before any seller or store owner joins the platform:
Signing up for an Amazon professional selling account is necessary. It costs around $40 a month.

Then they must use that account to apply to become a seller of custom crafted goods.

Once approved, the fee for the account will be waived off after the first month. A 15% referral fee will be made on all sales made.

The platform is free to join and does not charge a price for listing products.
Conclusion
These are the Etsy competitors which are not just alternatives, but also handpicked and verified by experts in the technology industry, and by those who understand platforms for small and medium sized businesses. These platforms are among the best Etsy alternatives which are beneficial for those who make and sell handcrafted goods with zeal.