Shopify is indeed well reputed and is the undisputed platform for dropshipping. It is indeed user-friendly, it is affordable and it is quick too. Without a doubt, it also has all the features needed for entrepreneurs to start an eCommerce business.
Though Shopify does almost everything ranging from hosting to payment processing and other aspects of eCommerce creatively, people would be surprised to know that there are other options for making an online store. 
That's right, there are loads of Shopify competitors and competing plugins and platforms available for people to give them a worthwhile try.
Competing platforms and plugins standing up to Shopify
In this post, we are going to read about the top Shopify competitors (i.e. plugins and platforms) that are suitable for starting businesses. Some of them are in fact good for small and medium sized businesses whereas some are suitable for enterprise level operations and businesses. 
Moreover, bigcommerce competitors will be examined too in brief detail. Now let us have a look at each of them.
Wix
Ranked among the top Shopify competitors and bigcommerce competitors too, Wix has a solid reputation for being user friendly, and it ranks among the strongest Shopify competitors. Being a drag and drop website builder, it helps people create attractive and customized storefronts in a matter of minutes.
Users can select from more than 100 eCommerce templates and manage various aspects of their website, especially order tracking and printing of shipping labels thanks to Wix's dashboard. 
Moreover, the platform has a broad app market where numerous tools are present to enhance store functionality. Ranging from loyalty programs to payment flexibility, there are numerous useful features present in Wix.
Yet, there are some downsides to Wix. It won't let users add more than 100 pages to the site. Also, there is a lack of support for newer sales channels such as TikTok. Despite being among the best Shopify competitors, making a Wix store might mean missing out on potential sales. 
Pros:
Simple drag and drop functions.

Worthwhile eCommerce apps.

New features rolled out regularly.
Cons:
No support for drop shipping.

Limited storage.
Price: $17-$35 per month.
Squarespace
Squarespace ranks among the best bigcommerce competitors as it helps users focus on making their store look attractive and modern. The website builder offers more than 100 store templates. Most of them have a style which is minimalist and elegant, and mobile responsive they are as well. This makes it among the best top Shopify competitors too.
Squarespace boasts a broad range of features for eCommerce and online stores. Anyone can sell a limitless amount of digital and physical products, send emails for recovering abandoned carts, make shipping zones, obtain automatic tax calculations and the like. Such a website builder is quite user-friendly so budding entrepreneurs can set their online stores their own way.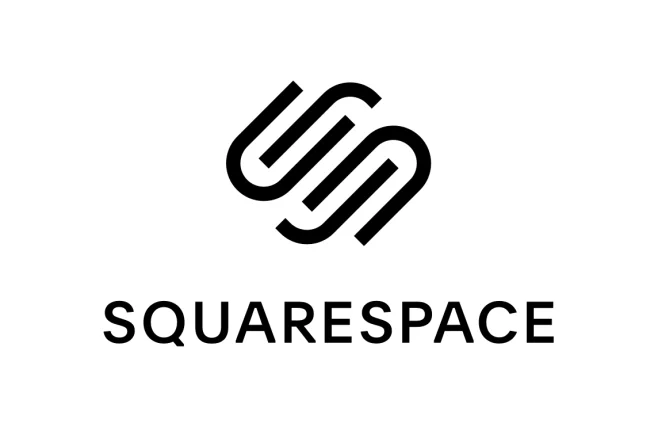 The downside of this platform is that multiple payment options cannot be offered to customers. Payments can only be accepted via Stripe, PayPal and Squarespace only. Those looking to do business beyond borders can have an impacted customer experience. 
Despite being among the topmost bigcommerce competitors, its payment barriers make it suitable for a certain segment of budding entrepreneurs.
Pros:
Stunning and responsive templates.

Unlimited products on every plan.

Feature for native analytics.
Cons:
Limited options for payments.

Small app store.
Price: $18-$40 per month.
Big Cartel
Big Cartel has a motto 'built to stay small' as its platform is suitable for small scale stores i.e. for those just starting out and looking for basic sales volumes and stats. The platform provides merchants access to a wide range of eCommerce tools. Among them being discount codes and an option to sell on Facebook seamlessly.
Being among the best Shopify Competitors, Creating an online store using Big Cartel's platform is quite simple with prompts and reminders to guide users through the process. The downside of choosing this platform is that budding entrepreneurs need to learn coding to manage certain aspects and elements.
For instance, Big Cartel allows users to add their own images to the online store. Yet they can only edit them through coding. Also, HTML/CSS editing is only available to paid plan users. Those who behind usings its free plan will not be able to customize their store.
Pros:
The onboarding process is user friendly.

Clean and responsive themes.

Social selling integrations present.
Cons:
No image editor.

Allows up to 500 products only.
Price: $0-$19.99 per month.
WooCommerce
WooCommerce is a by-product of WordPress and is ranked among the best top Shopify competitors. It is a free WordPress plugin that helps add eCommerce functionality to anyone's WordPress website. The platform supports a wide array of products, allows store owners to display ratings and reviews for each product, and offers a wide variety of extensions for store expansion.
WooCommerce is customizable beyond limits. Budding entrepreneurs can add custom widgets such as share buttons to make the pages more engaging and effective. They can also customize their WooCommerce theme as well as creating their own custom theme to personalize the storefront even more.
However, the platform can make store creating and find multiple job by requiring entrepreneurs to set up and install WordPress. Those who are new to eCommerce platforms, WooCommerce is complex and may force them to use another platform or other Shopify competitors. 
Pros:
Various kinds of themes and plugins present.

Integrates easily with WordPress.

The developer community is active.
Cons:
No built-in hosting.

The user is responsible for maintaining the website.
Price: Starts from $o per month but the real cost is the web hosting cost.
BigCommerce
BigCommerce is specifically created for large-sized online retailers handling a high volume of various products. It possesses a worthwhile suite of features helping store owners manage large ranges of products, including options for product categorization and bulk editing. 
The reason it is among the best Shopify competitors: store owners can apply needed changes in product variants to multiple items to save time and fasten the release of newer variants.

The platform also offers numerous eCommerce tools to help stores grow their sales quickly. Among them are multiple solutions for payment solutions, abandoned cart emails as well as the ability to sort customers into different groups so they can be approached via specific tactics.
Despite its top notch features and being among top Shopify competitors, BigCommerce is not suitable for each retailer. Those who are selling products both online and offline, and wish to unify sales via a true enterprise system, then this platform won't help much.
Pros:
Excellent features for product management.

Multiple sales channels present.

Various templates.
Cons:
Lack of integrated POS.

Limits on annual online sales.
Price: Starting from $29.95 per month to $299.95 per month. For enterprise plan, customized pricing is available.
Adobe Commerce
Formerly known as Magento, Adobe Commerce offers flexibility with open-source website creation features to retail businesses. It has one of the best platforms for eCommerce which is now part of the Adobe Commerce Cloud, which now supports unlimited product uploads, high-level security and exceptionally quick loading times. 
These factors help create a top-notch user experience and make it rank among top Shopify competitors too..
Larger organizations often require scalability and Adobe Commerce makes online store management as user friendly as possible. The presence of in-depth business intelligence tools identify best sellers, provide seamless order management and inventory tracking, hence keeping store owners abreast of what's happening daily.
Despite the fact that it has a lot of worthwhile features with a wider degree of flexibility for growing firms and brands, the platform is not intended for starters. Open source solutions require knowledge of coding to an extent, so exceptional customization can be carried out. Moreover, a support team won;'t be available unless and until firms sign up for the enterprise plan.
Pros:
It is a highly customizable platform.

It has an excellent community.

It supports international selling tactics.
Cons:
It is not suitable for starters.

It is costly to use.
Price: Custom annual pricing plans which are based on sales volume.
Conclusion
In numerous areas, it is hard to dethrone Shopify as it is an all-in-one eCommerce and dropshipping platform. But a lot of other firms are mounting a decent challenge not just against shopify but also offering budding entrepreneurs and store owners a wide array of platforms to choose from.
Choosing the right one depends on the needed sales and marketing features, the kind of store and its scale of operations as well. Money should be invested wisely in this regard to ensure the store functions seamlessly without any interruptions.