Tech
Exploring 6 Best Workforce Management Software
Each organization needs to be agile, productive, efficient, effective and should have an emphasis on managing internal processes involving employees, if it wishes to be successful. Top-notch and well performing employees empower companies to discover their true potential and in turn increase their profitability capabilities too.
Yet, with the rapid digitalization of workplaces and workforces today, it has become a challenge for Human Resource teams to effectively manage all employees. With Human Resource processes growing, modernizing and evolving, the challenges present in staffing and scheduling plus workforce management are becoming quite complicated.
For optimizing operational efficiency and employee satisfaction, companies should invest considerably in workforce management software. Such HR software must be able to provide automated solutions and the needed workforce tools to common and daily tasks performed by human resource departments.
What is workforce management?
Workforce Management (WFM) is all about using the workforce in the best possible manner and in the most effective way too. It even ensures that the right people are assigned to the right tasks and jobs (meaning no person with marketing qualifications ends up working in the accounts, finance or distribution divisions).
Workforce management software – what is it?
Workforce management software are digital solutions which are designed to support daily operations of a company's human resources department and of the employees too. It helps managers track, plan and manage each aspect of employee operations and even takes good care of common HR tasks, some of which are:
Timesheets.

Job scheduling.

Task management. 

Absence management. 

Performance management.

Labor management forecasting.
Such software platforms include features addressing everything from employee scheduling, attendance tracking, leave management, employee onboarding, HRIS, time tracking as well as payroll through the right workforce tools.
What benefits does an enterprise level workforce management software give to an organization?
Here are the key benefits an enterprise level workforce management software brings to each organization:
Improved employee experience.

Improves analytical functions.

Eliminate human error.

Improvements in efficiency and effectiveness.
Core features of an effective workforce management software
Here are some common and worthwhile features of workforce management software which human resource professionals must understand:
Budgeting and forecasting.

Performance management.

Attendance and time tracking.

Automated reporting features.

Adding numerous integrations.

Accessibility through mobile devices.
Some of the best workforce management software human resource professionals should keep an eye on
Here are some of the best Workforce management software each human resource professional should keep knowledge of as they can be quite handy in managing employees:
Connecteam
Connecteam's workforce management system is best suited for companies across numerous  sectors such as retail, transportation, food and beverage, construction and healthcare. It helps raise engagement, raise transparency and obtain measurable feedback and offers numerous communication features to suit each business need.
Here are some of its key features:
It provides simple and reliable employee time tracking.

Employee scheduling available. 

Task management through effective

workforce tools

.

Employee communication.

Mobile field reports and automated workflows.

Easy and customizable mobile training courses.
In terms of pricing, it charges USD$ 29 per month for up to 2000 users on a monthly basis.
BambooHR
BambooHR gives small and medium-sized businesses, and growing companies a complete Human Resource Information System (HRIS) package with the best tools helping in managing all aspects of the human resource lifecycle. It also has the best workforce tools to offer.
Whether companies are hiring and onboarding employees, readying the compensation package, or creating culture, BambooHR gives them the time and insights to focus on employees for improving each aspect of the organization.
Here are some of its major features:
Time tracker module.

Automated reminders.

Workforce data analytics.

Payroll processing module.

A robust applicant tracking system (ATS) helping in detecting and tracking job applications..

Tools for amplifying employee engagement and satisfaction.
However, BambooHR does not share its pricing publicly.
SAP SuccessFactors
SAP SuccessFactors HCM Suite is ranked among the best workforce management software, because it provides a full set of talent management solutions. It also provides robust workforce analytics (plus workforce tools) and planning with one of the best core functions. This makes it the HR solution which helps improve executive insight along with decision making.
Here are some of its salient features:
Employee experience management.

Global HRIS solutions for core Human Resource functions, time tracking, cloud payroll, administering benefits and Human Resource service delivery.

Integrated software features for recruitment, onboarding, performance, compensation, learning, succession and development.

Provides data-driven insight into the workforce and for improving strategic workforce planning and for top-notch

workforce management

.
Its pricing starts at USD$ 84.53 annually.
People HR
People HR is a platform based on cloud and is designed for managing all key HR functions like tracking applicants, performance management, workforce management and vice versa. Its core features are:
Limitless storage for documents.

Module for tracking applicants.

Performance management system which is interactive and dynamic.

Impactful reporting.

Expert guidance for making smart decisions related to human resources.
In terms of pricing, it starts at GBP£ 4 per month per employee.
Oracle workforce management software
Coming from another large name in the software industry, Oracle's workforce management software deploys the workforce with wider control via a fully integrated Human Resources solutions linking time, labor and leave management with finances, payroll and data on employees. Its key features are: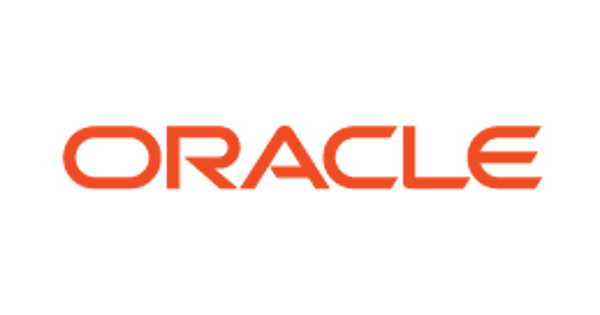 Coverage across the world.

Cuts down expenses through tracking absence trends.

Fast and easy data entry.

Flexible scheduling.

Gain better visibility on attaining safety goals.

Taking action on incidents, trends and patterns detected and deemed to be adverse.

Alerting HR and key stakeholders of employee being seriously ill or a pandemic/an epidemic happening to minimize exposure.
However, Oracle does not share anything about pricing openly regarding its workforce management software.
Workday HCM
A cloud-based enterprise level human capital management and workforce management solution, Workday HCM centralizes all HR operations like recruitment, compensation, benefits, payroll, and learning, all on one unified platform. Some of its core features are:
Automating redundant and time consuming tasks.

Insights and analytics which are actionable.

Personalized experiences and flexibility for employees.

Schedule generation supported by AI.

Time off requests which are powered by voice.

Full view of schedules, time balances as well as payroll.

A robust and automated mechanism  for approvals and reminders.
Like Oracle and SAP, its pricing details are not available to all. 
Conclusion
Whether the company is a small sized firm or a multimillion dollar one, each of them can benefit from implementing workforce management solutions. It allows them to remain competitive, embarking on lean initiatives with less resources, and eliminate waste, while keeping up with the demands of the industry.
Choosing the right one will make understanding and managing the workforce easy, fun and streamlined.